Lotus Esprit Turbo Matchingnumbers
Lotus Esprit Turbo Matchingnumbers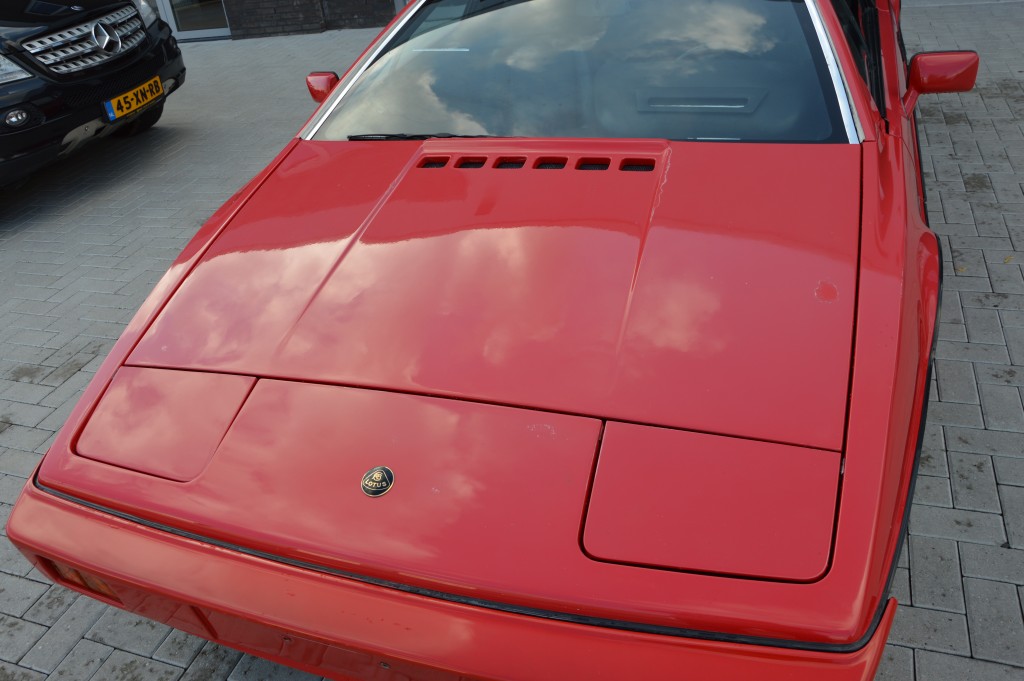 €
Lotus esprit Turbo 2.0 Targa Matchingnumbers Bouwjaar 1986kleur rood. Interieur zwart origineel en in zeer goede staat, zeer mooie kleur combinatie . de auto schakelt en rijdt super goed voor zijn leeftijd.de bodem heeft geen roest zie foto's een goed restauratie auto. papieren zitten bij de auto US title en invoerpapieren zijn aanwezig.
Lotus Esprit Turbo 2.0 Targa Matchingnumbers BJ 1986 farbe rot. innenausstattung ist original ist sehr schon. sehr schone farbencombination. das auto fahrt und schaltet sehr gut. der boden hat kein rost, sehe photo's. das auto ist ein super restaurations project.US title ist da bei und die verzollung ist gemacht.
Lotus esprit Turbo 2.0 Targa matchingnumbers. BJ 1986 colour red. interior is original black and very nice. the car drives and shifts perfect. the bottem has no rust, see pictures. the car is a perfect restoration project.US title goes with the car and all VAT is paid for Europe.
info Emiel van der Krabben 0031653317849
www.classiccarseurope.eu
1 min von der deutsche grenze

wir sprechen deutsch und englisch
Back to inventory
Inventory #

84

Location

Make

1986

Brand

Lotus

Engine

2.0

Type

Esprit Turbo

Status

Sold

Millage

63000

Transmission

Manual transmission